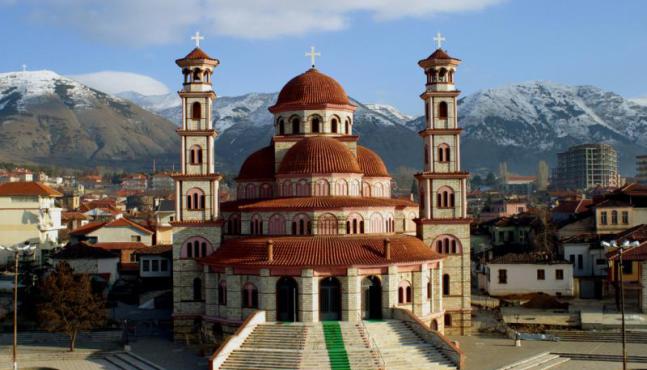 Korça is a wonderful city which carries a unique and diverse culture, old traditions and remarkable values of civilization. The high stage of development at the time of the Ottoman Empire rule and the renowned personalities for which the city if proud of, have made this city an inevitable touristic destination. Below we have listed top ten cultural attractions tourists must not miss if they find time to visit Korça.
This mosque is the most ancient one in Albania and at the same time is the most ancient monument of the city. It dates back to 1496, at the time when the city started to function as an administrative unit and holds the name of Iliaz Bej Mirahor (Ilia Panariti).
The Museum- House of the impressionist painter Vangjush Mio was proclaimed a cultural monument and it contains approximately 40 paintings realized in oil, landscapes, quiet nature, and many other paintings which are known for their highly uncommon style.
Vangjush Mio is distinguished as an Albanian landscape painter and he is the first Albanian painter that opened the first exhibition in Tirana in 1920, whereas in 1942 he opened his own exhibition in Bari.
It is known as the place where the emigrants of the XIX century were seen off. Korça is the only city that has such a place which is protected, dedicated to the root of emigration, often known as the point "where there the city ended" since among tears and candles wives waited for their long-gone husbands or for good news from them. During the XIX century this lawn turned into emigrants' temple. In the period when Korça enumerated not more than 12 thousand inhabitants, the "The Valley of Tears" was a crossroad between Albania and the other side of the border.
"The Valley of Tears" which carries the same name even nowadays, once was a valley where people used to cry for their loved ones and today represents a recreational area for the citizens.
The old bazaar of the city constitutes a valued object according to the historical, cultural and artistic viewpoint. It is characterized by one and two floor buildings, narrow paths and a unique construction style which attracts the visitors' attention.
In the past centuries the bazaar was the place of trade and a crossroad of merchants coming from the east or the west of the continent.
It was known for the inns located one after the other and it is of importance to distinguish the Inn of Elbasan and the Inn of Manastir which at their flourishing served as dormitories during the end of the XIX century and the beginning of the XX century. In the city planning structure the bazaar constituted a separated gathering.