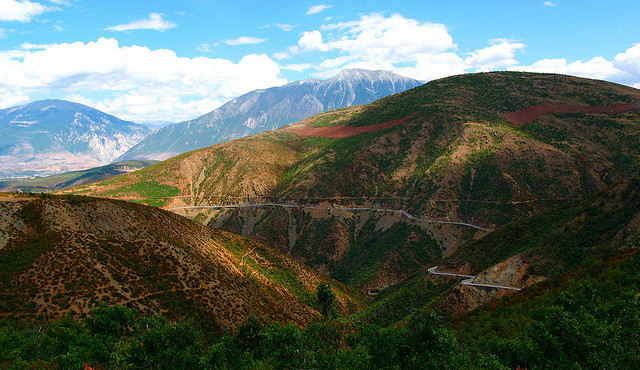 As Albania is being presented in the tourism field as "The last undiscovered stone of Europe" with its unique nature, history and cultural heritage, the unspoiled coastline from the industrial pollution, there is still to be discovered in this small country.
We are talking about the northeastern part of the country. That part where the mountains rise high, the forests are dense and roads are neither paved nor passable. This is what most impressed the journalist of "Lonely Planet" Tom Masters who travelled in these areas and in an article published at Lonely Planet, expresses his strong emotions about this "secret" and unexplored country.
Indeed, which is Albania's internal territory? It's the one that we get to know by the news or opinions, the one we have never stepped into, not because of us being unwilling to but because there exists no infrastructure and means to get us there.
It is very difficult to visit these spots because there is no way leading there and no proper guides. Therefore, these pearls of our nature and tourism remain hidden and not valued.
- See more at: http://invest-in-albania.org/time-think-way-highland-tourism/#sthash.JUZiI3cf.dpuf