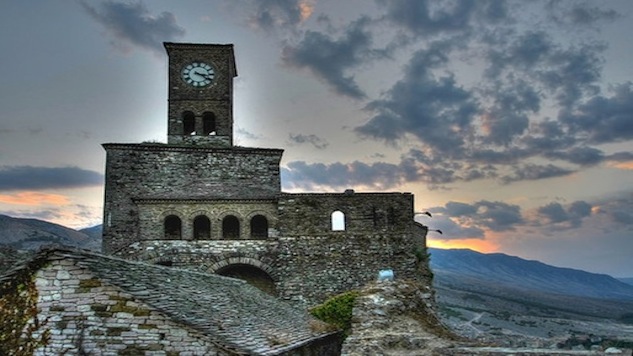 But Tare's larger point is this: this little nation packs an unexpectedly large punch. Between the Albanian Alps of the north, the vast coastlines in the west and the more rugged countryside of the interior, it's easy to get your fill of sceneries without traveling all that far.
As a country still trying to make a name for itself in the global tourism market, Albania emphasizes hospitality above all. "When people come and they see how hospitable it is, how warm the people are, how relaxed it is," Tare says. "In general the people go home with a good feeling."
The trek covers almost the entire country—once again, it's very easy to cover a lot of ground—and actually stops at some of the highlights of Our Own Expeditions' other tours, Butrint, Gjirokastër and the capital of Tirana included. Specific stops include everything from the National Gallery of Arts to the National History Museum to the neighborhood of former dictator Enver Hoxha.