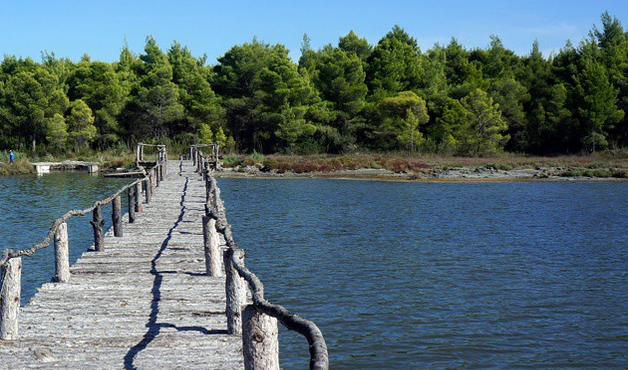 Our suggestion is simple for this weekend. Take a trip to Divjake-Karavasta Park; visit this natural oasis of untouched nature and of stunning biodiversity, the biggest lagoon in Albania. With a surface of 22 230 ha, the park is comprised of lagoons, the forest, agricultural lands, ect.
The park is bordered by Shkumbin river in the north, by the Divjaka hills in the east, by the Seman river in the south and by the Adriatic sea in the western part of it, Divjaka – Karavasta national park is characterized by its forest with typical flowers which grow in the country, Mediterranean pines and dense bushes.
The most important feature of it is the existence of many natural habitats and the biodiversity of flora and fauna. These habitats serve as shelters for many waterfowls which are very rare in Albania. The lagoon of Karavasta shelters the Dalmatian Pelican, which in this area represents about 5 percent of the total number of this specie in world scale.
The park also displays opportunities for scientific and ecological researches. In 1995, it was recognized as a "RAMSAR" wetland of international importance, based on the Ramsar Convention.
- See more at: http://invest-in-albania.org/enjoynaturealbania-divjake-karavasta-national-park/#sthash.7kSb1NV1.dpuf